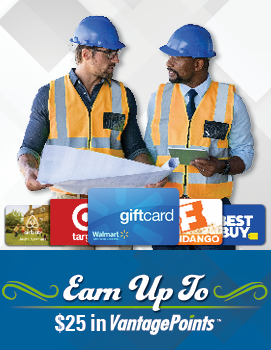 *Upon opening a new UECU account and a Visa Power Card™ or a UECU Checking Account within 30 days of becoming a member, you receive 3,000 VantagePoints™, which can be redeemed for a $25 Gift Certificate. All Visa Power Card™ and Checking Account applicants are subject to UECU's approval process. This promotion ends December 31, 2018 and can be terminated at any time.
Open your UECU membership and accounts online in minutes!
You
must be a U.S. citizen*
, and you will need the following:
Name and Social Security Number
Address and Phone Numbers
Driver's License Number and Expiration Date
Section 326 of the USA PATRIOT Act requires the Credit Union to obtain, verify, and record information that identifies each person who opens a membership account. We must also verify the identity of any person added as a signatory to any new or existing deposit account. You may be asked to provide a form of identification if the Credit Union is unable to verify your identity electronically.
*
If you are not a U.S. citizen or you require assistance becoming a Credit Union member, please call our New Member Experience team at 800-288-6423 Ext. 4014. Our office hours are weekdays 8 a.m. through 5 p.m. (Wednesdays 8 a.m. through 3:30 p.m.) Eastern Time.